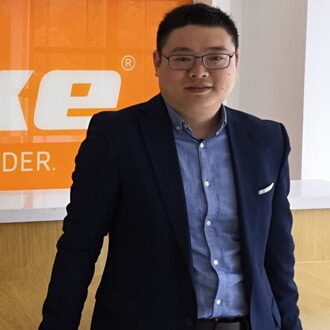 Alan Zhu
Import & Export Specialist – Production
The goal is to ensure end customer satisfaction
How did you join Ålö? In a few words could you describe your main tasks in your position?

I came from the company Thermadyne to Alo in 2010 and started at our Ningbo factory as an Import & Export Specialist. My job includes a variety of tasks the main one being looking after our import and export activities. I am also responsible for scheduling goods deliveries from our warehouse and to support the sales team in queries regarding communication, logistics and invoicing for a large Chinese customer.   
What type of background is needed for your job?

I would say you need to have experience within foreign trade, production, finance, supply chain and customs affairs as you have to deal with different aspects from all areas.

Why is Alo an attractive employer?

Alo is a very exciting company to work for. All colleagues are very friendly and we have a very nice working climate. Many of my colleagues have become friends, and we also spend time together in our spare time.