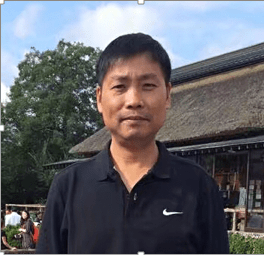 Qian Guoliang
Production Supervisor – Production
Working at Alo means being part of challenging and forward-thinking culture
How did you join Alo? In a few words could you describe your main tasks in your position?
The main reason for joining Alo 2011 was that I had heard good things about the company culture and I felt that it was a work environment that would fit my personality. I also had the requested skills for the position I applied for. I started working as a Paint Shop supervisor, but after only two months I got the opportunity to also manage the Assembly team. In June 2015, I was assigned to take charge of both the Paint Shop and the Welding team.
Why is Alo an attractive employer?
Alo is a company with supportive colleagues, good leadership and a sound work environment. Working at Alo means being part of challenging and forward-thinking culture. I learn something new every day.